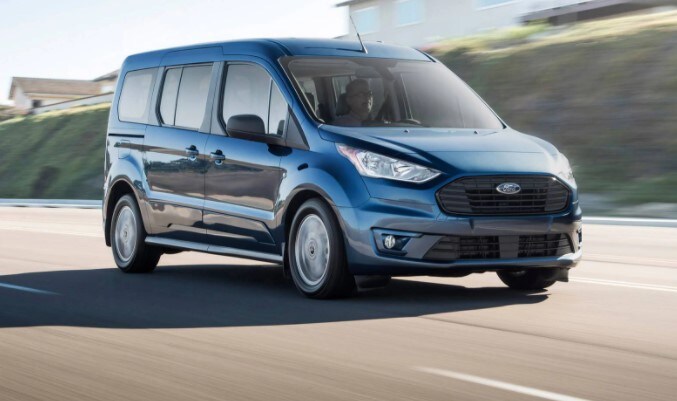 What do you do when an SUV would be awkward for your family, fleet, or business, but a conventional minivan isn't quite the right fit? If you live in the Sacramento area, you put the 2021 Ford Transit Connect at the top of your list, and you visit Folsom Lake Ford to customize it to perfection.
2021 Ford Transit Connect Details
There are three different configurations of the 2021 Ford Transit Connect. The Ford Transit Connect Wagon is passenger-oriented, seating seven passengers in three rows. It's perfect for family or fleet use. If you're using this new Ford van as a hauler, you can get either a standard wheelbase or long wheelbase, giving you flexible cargo management options.
Why a smaller van? To begin with, it's great for fitting in tighter spaces. It's helped even further for a tight turn radius and agile handling. And you even have the choice of a liftgate or double doors, the latter of which lets you load up to a 48-inch pallet. Fleet customers visiting our Sacramento area Ford dealership can even take advantage of a higher-horsepower I4 engine.
Model details
•  2.0L I4 engine
•  162 hp / 144 lb-ft torque
•  24/27 mpg (Cargo), 24/29 mpg (Passenger)
•  169 hp I4 engine (fleet only)
•  2,000 pound tow capacity
•  128.6 cubic feet max cargo space
Normal 0 false false false EN-US X-NONE X-NONE