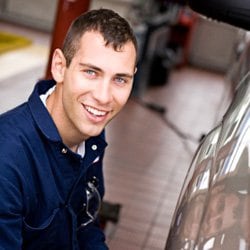 Tired of searching all over Sacramento for the right Ford parts?
Folsom Lake Ford knows what makes your car tick, inside and out. The only thing more ambitious than taking on a D-I-Y project under the hood of your car is finding the right parts to pull the whole thing off without a hitch. Or at least, it would be if you didn't have the new Ford experts at Folsom Lake Ford by your side. Our auto parts team is here to make sure you find the exact part you need in order to ensure your car continues to meet your undoubtedly high standards.
Order Your Ford Parts Below - We Make it Easy!
Ready to put us to the test? Our online parts order form is easy to use, and it will help us locate the part(s) you need for your project. And while you're at it, be sure to give our Ford parts specials a look as well. After all, the only thing better than finding the part you need is saving some money in the process. Also take some time to learn more about our three brands of parts and which one would be best suited for your vehicle: Ford parts, Motorcrafts parts, and Omnicraft parts.