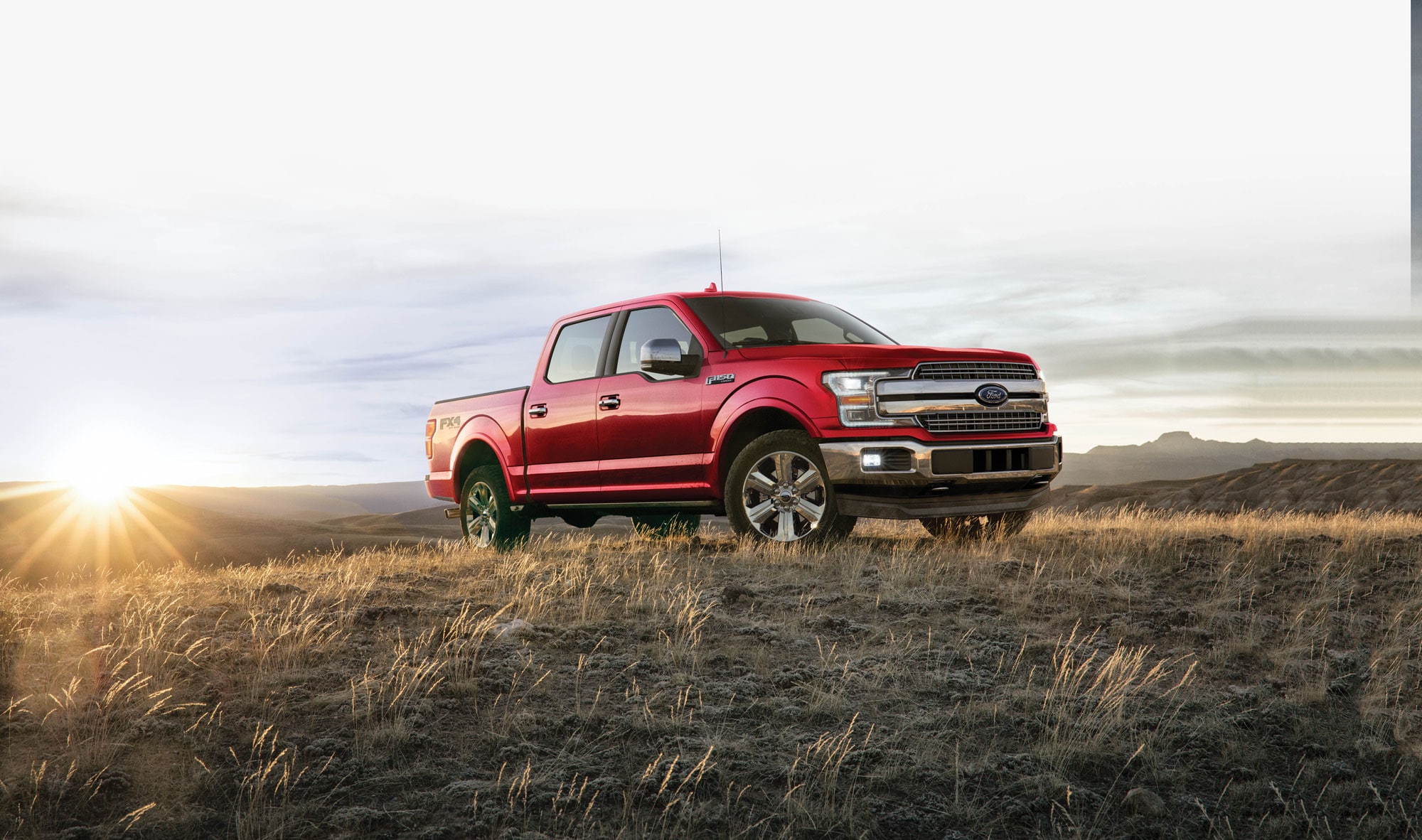 Ford trucks offer some of the best capabilities and amenities in their class, from multiple engine, driveline, and cab/box configurations to tech and luxury that rival high-end brands.
Given their long history as work trucks, it's no surprise that folks visit Folsom Lake Ford specifically for the towing capabilities of the Ford F-150 and Ford Super Duty series trucks. If you're new to this, then let us help you get the lay of the land.
Towing Terms Explained
Towing choices can vary based on powertrain, driveline, cab and box configurations, and the presence or absence of a tow package. Talk to your Ford dealer serving Sacramento about your needs so we can help you perfectly tailor your truck to your needs.
Tow Package
Towing isn't a priority for everyone, and even those who tow have different needs. An optional tow package adds features like engine and transmission coolers, trailer control features, different hitch and wiring components, and even structural reinforcements in some instances.
Payload vs Towing Capacity
Payload is what goes in the truck bed, while towing capacity is what's towed behind. It's important to remember that each cuts into the other. Max out your payload and you can't tow at maximum capacity (and vice versa).
Weight Ratings
Gross Axle Weight Rating (GAWR) is the weight rating for each axle; the rear axle is rated higher, since it's the one taking on the added weight from towing and hauling. Your vehicle needs to pull its own weight as well as the weight of what you tow.
Gross Combined Weight Rating (GCWR) is the sum of vehicle weight plus what you're towing. And trailers have weight ratings of their own, which is why the trailer tongue or wheel well usually has a tag with the Gross Trailer Weight Rating (GTWR) listed.
Great Ford Trucks for Towing
From the 25,999 GVWR Ford F-750 (which can be optioned with a PTO, cab and chassis variants, and more) all the way down to the new Ford Ranger, each new Ford truck combines force and flexibility.
The Ford F-150 leads its class in horsepower and payload, while its 13,200 pound towing capacity is plenty capable. The Ford Ranger likewise tops its class in torque and payload, delivering a robust 7,500 pounds of towing with the available Trailer Tow Package.
With so many choices, it's impossible to go wrong on a visit to Folsom Lake Ford!