The Ford Educator Appreciation Program in Folsom, CA
You help others every day. Now, let us help you. Our team at Folsom Lake Ford thanks you for this service, extending Ford bonus cash offers towards your next purchase or lease of a new Ford model at our dealership here in Folsom, CA as a token of gratitude.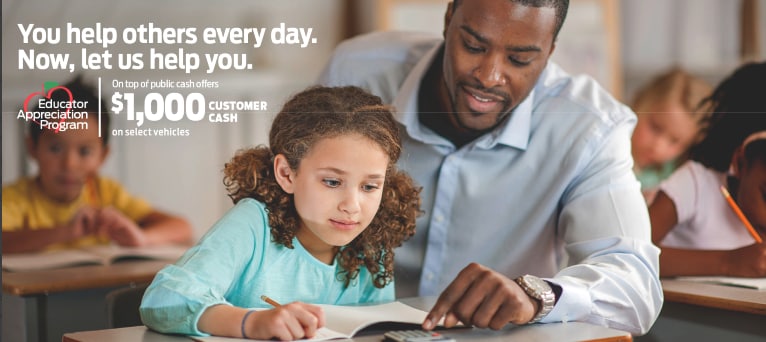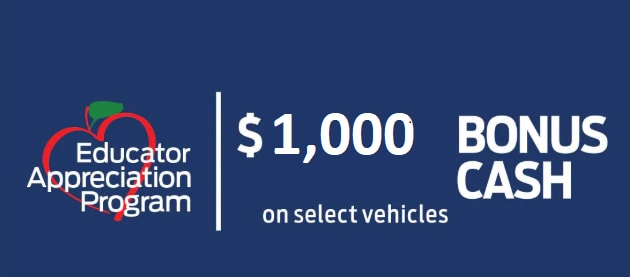 Who Qualifies for the Ford Educator Appreciation Program?
| | |
| --- | --- |
| Certified Teacher (K-12 Public, Private Charter, Christian Schools) | Certified Teacher Aide |
| Certified Teacher Assistant | School Administration (Principal, Asst. Principal, etc.) |
| Lifetime Teaching Credential Holders | College/ University Professors |
| Speech Pathologists | |
| Guidance Counselors | School Technical Support Staff |
| School Nurse | School Librarians & School Psychologists |
Not Eligible School Categories
Preschool Teachers (Child Development)
Register to Confirm Ford Educator Bonus Cash Offer Today
Have questions about the Ford Educator Appreciation Program? Our team is happy to complete this process with you in Folosm, CA today, confirming eligibility and applying these savings directly to your next dream car.