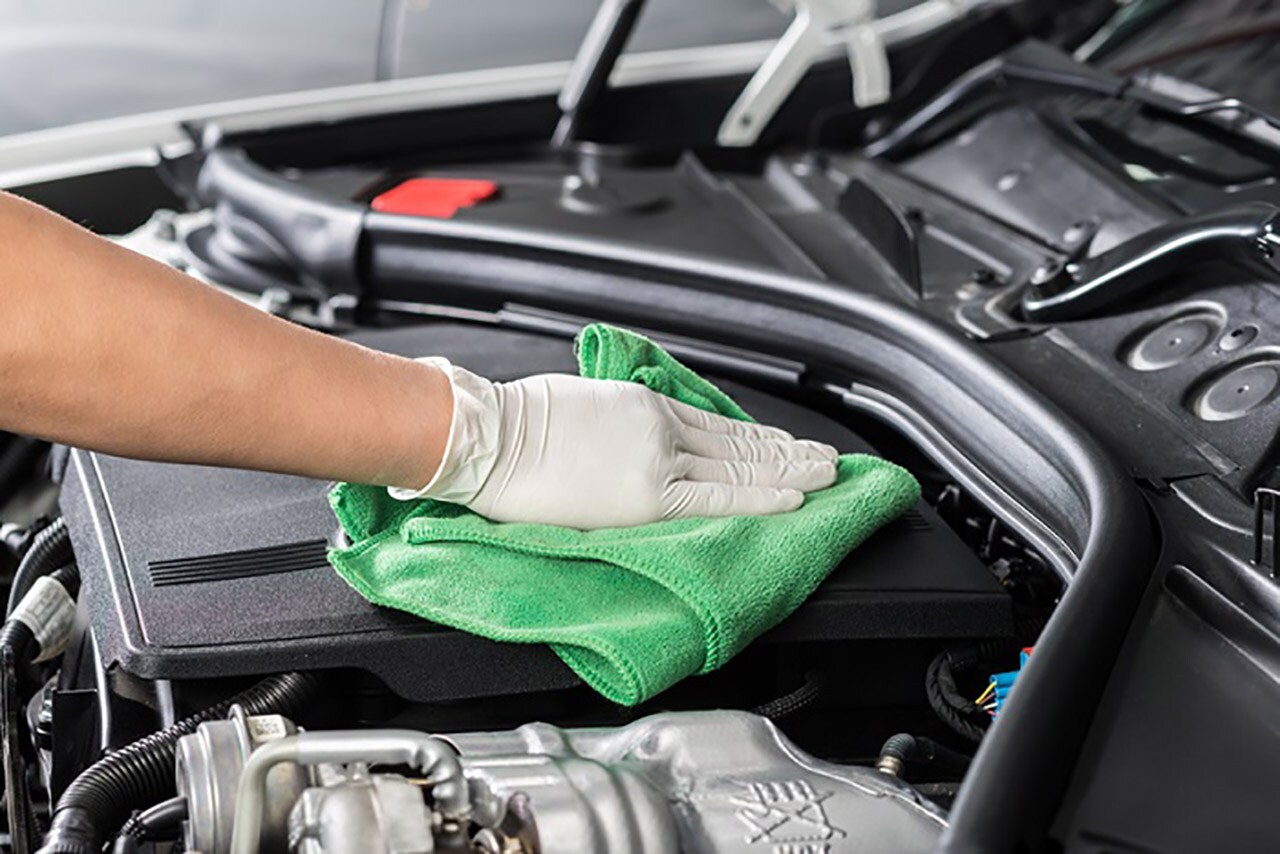 We understand that taking your car in for maintenance can be a pain. Though when you bring your vehicle in for Ford service at Folsom Lake Ford you can expect a seamless, stress-free, and enjoyable experience. Every time.
Why Maintenance is Important
Sticking to a regular maintenance schedule is one of the best things you can do for your vehicle. For example, scheduling a regular oil change in Folsom, CA, for your Ford car ensures that your engine is performing at its optimal level. While tire care is key to keeping your vehicle safe and efficient.
Keeping a regular vehicle maintenance schedule will help spot issues before they become problems and will help ensure no part is working any harder than it should. Car maintenance frequency will depend on the type of vehicle and how often you drive it, but there are general guidelines you can follow. To help our customers, your Ford dealer near Sacramento, CA has created a checklist to provide a maintenance overview.
Vehicle Maintenance Checklist
Check engine light

: Seeing this light illuminated can cause panic, but don't worry. The problem could be small. Let our expert technicians determine the cause.

Tires:

 Good tire care is essential to your overall vehicle safety. You want good tire tread and proper inflation. This will help improve acceleration and stopping power.

Lights:

 This includes your headlights, taillights, running lights, and indicators.

Fluids:

 There are many components to your vehicle, and little things like fluids ensure they function properly. Engine oil, transmission fluid, brake fluid, antifreeze need to be topped up or replaced regularly.

Battery:

 The battery terminals need to be free from corrosion and if the battery is weak, a new battery is needed to ensure proper functionality.

Basic cleaning:

 A clean interior and exterior will help prevent corrosion and deterioration.

Other essentials:

 Windshield wipers, the electrical system, belts, hoses, filters, brakes, and the exhaust should all be inspected occasionally.
Our Ford Service Center
At our Ford service center, you will always receive top-notch customer service and quality car care. Our factory-trained technicians work quickly and efficiently to get you back on the road as soon as possible, whether that's for a quick oil change or Ford repair. You can rest easy knowing that you're in expert hands.
It is easy to schedule an appointment online and don't forget to check our website for the latest offers and Ford service coupons! We look forward to helping you soon.